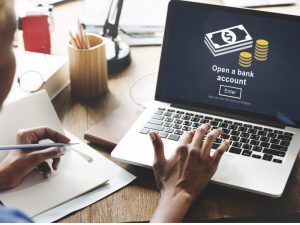 A senior checking account may be a good option for someone who is looking to save a little extra money with a high-quality bank. Many offer additional benefits that other accounts do not.
In fact, several banks now offer senior checking accounts as a way of enticing older customers to transfer banks. Seniors are valuable clients to have because they often have retirement funds and other larger sums of money that need management and good protection. It is, therefore, worthwhile for banks to offer certain discounts because they will receive more business in return.
While a senior checking account may offer a variety of benefits, it is important to shop for standard checking accounts as well. These are bank programs that do not cater specifically to seniors but still offer competitive rates regardless of your age, such as free checking accounts, account insurance and more. There is a great deal of competition between banks to attract new customers by producing desirable discounts and benefits. As a result, you may find new banking plans today that did not exist even a year ago.
What is a senior checking account?
A checking account for seniors is very similar to any other checking account, except you may receive certain discounts or perks if you are older than a certain age. Some banks offer discounts if you are as young as 50 years of age, while others require you to be 65 years of age. You must also be a U.S. citizen or a legal resident, as is required for standard checking accounts.
Learn About Banks That Offer Senior Checking Accounts
Three banks known for offering senior checking accounts include BB&T, TD Bank and US Bank. Several other banks have recently implemented senior discounts as well, including PNC and BBVA Compass. Below are the discounts offered by each bank and additional plan details.
BB&T senior checking. To be eligible for this account, you must be 55 years of age or older. You may then qualify for free personal checks and a waiver on the monthly maintenance fee of $10. However, you must still deposit at least $500 per month into the account or maintain an average monthly balance of $1,000 in order to avoid the fee. The minimum deposit to open an account is $100. If you open a certificate of deposit (CD), you may qualify for a free early withdrawal in the event of a medical emergency. A CD certifies that you will not access a sum of money for an established time period.
TD Bank 60 Plus Checking. Unlike the BB&T account, you do not need to make a minimum deposit in order to open a TD Bank senior account. This account also qualifies you for free money orders, cashier's checks and a $0 maintenance fee if you maintain a daily amount of $250 in the account. You must be 60 years of age or older to receive these benefits.
U.S. Bank Premium Checking. With a senior checking account from U.S. Bank, you do not need to maintain a minimum balance or make a minimum deposit each month to waive a maintenance fee. Instead, you automatically qualify for this perk if you are 65 years of age or older. As a senior, you will also qualify for free personal checks, money orders and cashier's checks. Furthermore, you may not have to pay ATM fees if you use ATMS that are owned by other banks in the U.S.
PNC Senior Checking Plan. To qualify for the PNC senior plan, you must be at least 50 years of age. As with the U.S. Bank senior account, you will receive a free checking account without having to maintain a minimum monthly balance. Other benefits may include free stop payments on checks, which allow you to cancel personal checks free of charge, a $5 discount when you purchase 150 checks or more and an $8 discount on an annual safe deposit box rental. You also do not have to pay a setup fee for overdraft protection and may receive one free cashier's check per month.
BBVA Compass ClearChoice Checking Account for Seniors. This program is only offered in a select few states, including Alabama, Arizona, California, Colorado, Florida, New Mexico and Texas. In addition, the discounts may vary from state to state. For most of the states listed, the monthly service charge may be waived if you make one direct deposit of at least $300 per month, several deposits that equal $600 per month or maintain an average of $1,500 in the account each day.
M&T Bank Classic Checking. Customers of any age may apply for this account, though applicants who are 50 years of age or older may qualify for interest on their deposits. They may also avoid the monthly maintenance fee by maintaining an average balance of $500 per day, performing one direct debit or 10 debit card transactions per month or by maintaining a monthly balance of $1,500 total in all M&T accounts.
When to Choose a Regular Account Instead of a Senior Account
You may find that standard checking accounts offer discounts that are just as competitive as senior checking accounts. For instance, many companies offer accounts without a service fee when you maintain a minimum balance, monthly deposit or direct deposit from having a job. This includes banks such as Capital One, Chase, PNC, Wells Fargo and more.
All checking accounts usually offer other benefits as well, such as free debit card replacements, 24/7 online and telephone customer support and account insurance through the Federal Deposit Insurance Corporation (FDIC). In addition, some senior plans do not offer reimbursements for ATM fees, while other checking account plans do.
It is important to remember that the priorities of banking benefits change when you are older. You may not be worried as much about minimum balance requirements, for example, as you are about high-interest rates. As a result, a senior account may offer more opportunities to collect interest than non-senior accounts but may not have other features.
Ultimately, this proves that it is important to research a variety of banks before selecting one. The more checking account offers and plans you are aware of, the more likely it is that you will make a well-informed decision on your banking needs and receive the best possible benefits.