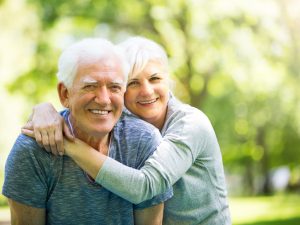 Online dating has become a norm among seniors. Since it is not always easy to find a serious relationship at an older age, dating websites may help form relationships more quickly.
Online programs give customers access to many more potential partners than they have in real life. In addition, these matches are usually picked based on compatibility tests, which make it easier to meet the right people. By sorting through the online profiles of other matches, customers may compare different prospective partners in the comfort of their own homes.
If you do not like blind dates or set ups, online dating may be the solution for you. It may give you more control over your dating life and help you skip over some of the traditional steps to finding the perfect match. It is also more convenient, as you may start a conversation online with matches before meeting them and gain a sense of whether they are truly interested.
Furthermore, most forums give you the option of indicating the type of relationship you are interested in, including romantic or companionship. Although online dating comes with its own unique set of challenges, many couples have found success with them, and you may too.
Learn About the Most Popular Online Dating Sites
There is a wide variety of dating websites that have good ratings, which may make it difficult to choose just one. You may consider signing up on multiple sites to increase your chances of finding a good match. However, this method gets expensive if you only use subscription sites. It is, therefore, important to consider many different programs before making a decision.
You also do not need to go to sites that are only for seniors. Dating websites that offer matches for all ages will allow you to choose an age range. Some sites also allow you to look for partners with similar interests, such as taking vacations as a senior.
While many sites charge a fee, some will offer you a discount or even a free membership if you are older than a certain age. Below are some of the most common dating sites with top ratings:
Match.com. This dating platform is free to use, though you must be a subscriber and pay a fee in order to send emails or instant messages. Once you create a profile and identify the qualities you would like to see in your match, you may start searching for matches based on interests, age, background, location and other filters. Other users may indicate that they are interested in you by sending a wink, or a message if they are subscribers.
Elite Singles. This program offers a free personality test and signup, though there is a charge to receive daily matches. You may also opt for a premium version of the site, through which you receive 20 additional matches per day. There are four ways to communicate with matches: smiles (or emoticons), five questions, by sending your likes and dislikes or by sending a message. The five questions are pre-written questions you may choose and send to a match.
eHarmony. Traditionally, eHarmony users are looking for very serious relationships that may lead to marriage. Unlike other websites, you may not search for your own matches. Instead, you receive matches based on the information you provide on your profile. The free version of the program allows you to make a personality profile, though you may not communicate with your matches. The basic plan, total connect plan and premier plan are other paid options. In addition, you may benefit from the love and harmony feature, which offers free dating advice from relationship experts.
Christian Mingle. If you are Christian, you may have luck finding another Christian through this website. To use the site, you must pay by using a credit card either a monthly, three-month or six-month fee. The site also offers dating advice and relationship advice through its platform called Believe. If you practice a different faith and wish to date someone who practices that faith, you may update your religious preference on any number of dating websites.
Learn About Online Dating Sites for Seniors Only
If you would prefer a smaller and more specific pool of potential matches, there are several websites that are designed with seniors in mind. These programs tend to focus on committed and long-term relationships. Websites that cater exclusively to seniors include:
Senior Match. While many sites focus on romantic relationships, Senior Match also helps you find companions, travel mates and activity partners. Simply update your preference when you create your profile. This site has a free-trial version and a member version, which allows you to chat with matches but costs a monthly fee. There is also a gold membership option, which has all-inclusive features.
OurTime. To qualify for OurTime, you must be 50 years of age or older. You may sign up for free, though you must pay for a one-month or six-month membership to have access to emails and live chats with other users. You may also purchase "coins" which will promote you to other users. To protect yourself from scammers, OurTime recommends that you read its dating tips before using the site. This program recently merged with another program called Senior People Meet as a way of increasing its database.
Silver Singles. This site also requires you to be at least 50 years of age. Sign-ups on Silver Singles are simple and straightforward. As with most sites, the in-depth personality test is free, though you may purchase a premium account for three months, six months or one year. The program is also protected by SSL encryption and fraud detection systems.
Over 50 Date. This platform collaborates with Senior Match, meaning it has access to the Senior Match database. Users may search for their own matches by age, location, gender and more. Additionally, customers who purchase a plan may see who has searched for them and who is interested in them.
Dating for Seniors. This site has a unique setup, as you may browse other user's profiles without creating a profile of your own. However, there is not much else you may do without purchasing a plan. Plan options include a three-day trial or a one-month to three-month membership.
Cautions for Online Dating
When using online platforms, make sure you heed certain safety precautions. For instance, do not submit your information on a website unless the site offers protections, such as fraud detection and SSL encryption, which secures your data. It is very important to be wary of scammers.
Some users sign onto dating websites and try to entice other users to pay them for fake dating services, such as all-access messaging. To avoid this, only pay money to the online dating platform and do not pay money to another customer on the site.